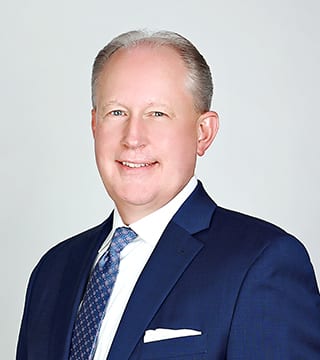 Ken Schmid is the senior vice president of finance for KONE Americas and serves as a member of KONE's Global Finance Leadership Team. In this role, he is responsible for leading the KONE Americas organization, including teams across the United States, Canada and Latin America. As a senior executive with extensive international, cross-functional and multi-C-suite experience, Ken is accomplished in leading the strategic planning, change management and financial planning and analysis of the organization to define and implement activities which deliver profitable growth.
Prior to his current role, Ken was senior vice president of Global Information Services for KONE Corporation based in Brussels. He was responsible for the creation of the global I.T. organization to leverage scale and improve the speed and positive financial impact of solutions development along with reliability of infrastructure.
Before his international assignment, Ken served as the senior vice president - CIO for KONE Americas, where he led the SAP implementation along with other strategic solution developments. Previously, Ken held the role of vice president of quality with responsibility for U.S. branch offices, factories, spares centers and headquarters.
Earlier in his career Ken held various new equipment sales roles in multiple branch offices within KONE. Ken began his career in 1986 with Montgomery Elevator Company.
Ken received his bachelor's degree in American History from Purdue University and his master's in business administration from the University of Chicago Booth School of Business.