KONE INFORMATION SOLUTIONS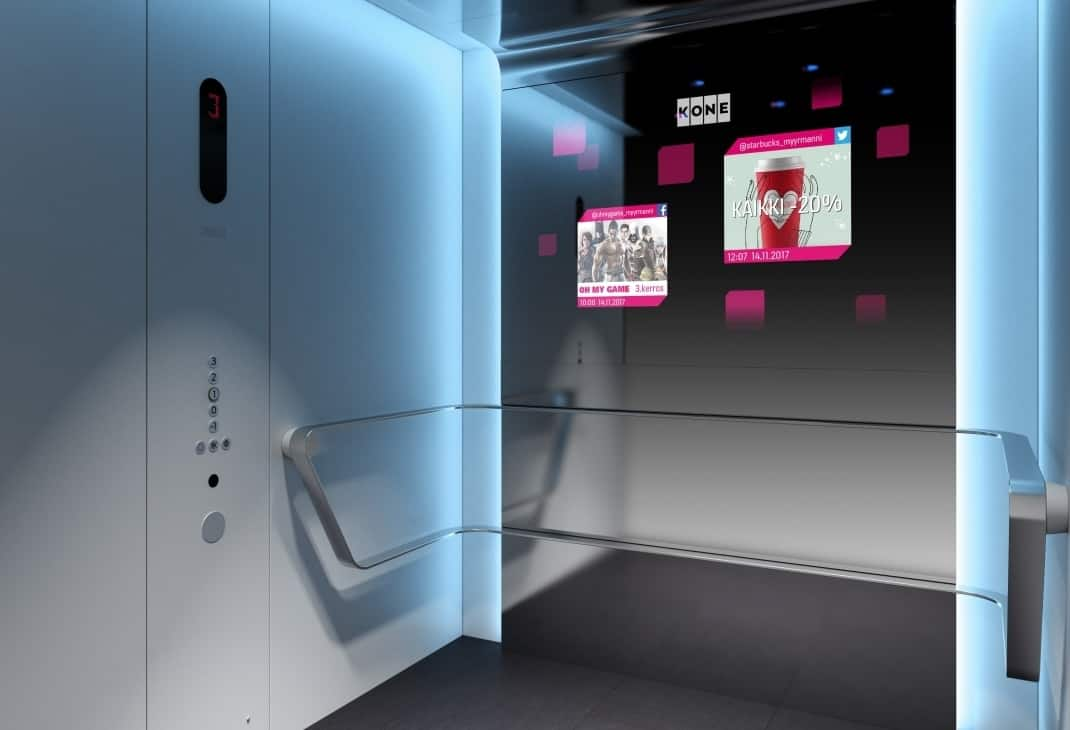 Description
Effective guidance and communication are becoming increasingly important in busy modern buildings. KONE information solutions offer a convenient way to share multimedia and web-based content as well as safety and building-related information in elevator cars and elsewhere in buildings.
Benefits
Effective communication channel for facility managers and service providers to communicate with tenants and visitors in elevator cars or lobbies
A tool for tenant and visitor guidance especially during renovation or construction work
Options
KONE InfoScreen Standard: an offline system for displaying elevator position and other information that doesn't need to be updated regularly
KONE InfoScreen Premium: an online system that allows you to automatically and remotely update a wide variety of content
Elevator and escalator installation, service, modernization, replacement and supporting world-class people flow in your buildings.