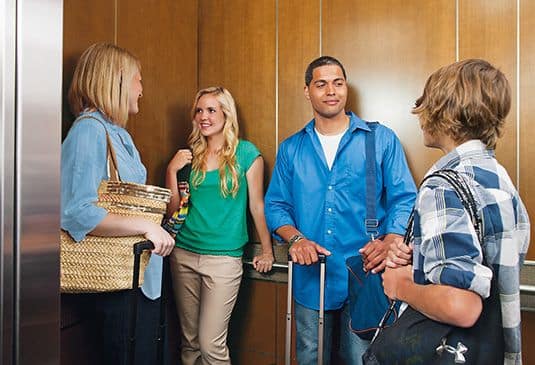 A tailored service plan for your site and equipment
We create a unique service plan tailored to your site and your individual equipment. You can select from our three service packages the level of care you need.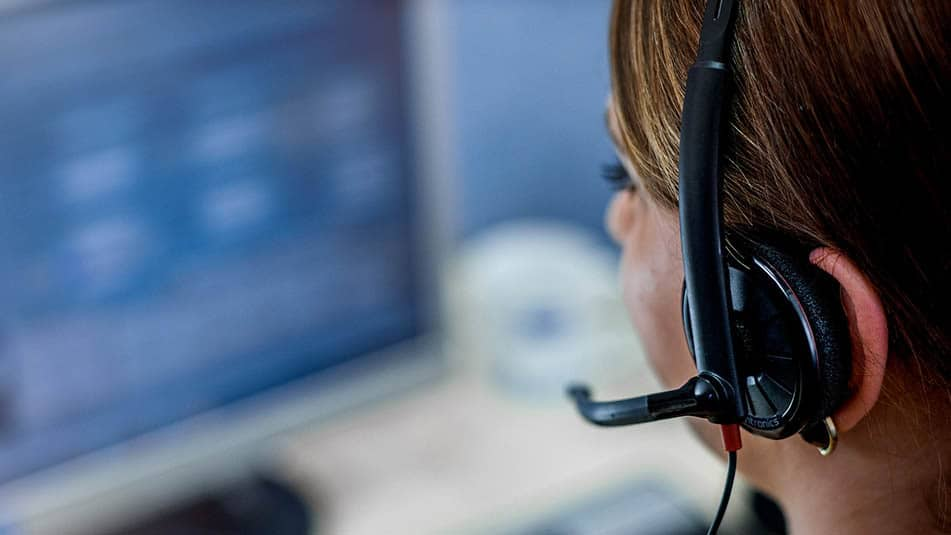 Professional service whenever you need it
The KONE Customer Care Center provides you and your end users with round-the-clock support for any equipment-related issues. Contacting your local center is easy – simply dial the relevant number for your country. Our professional staff speaks your language, knows your equipment and situation, and can dispatch a service technician to resolve your problem.
For 24-hour service, call: 877-276-8691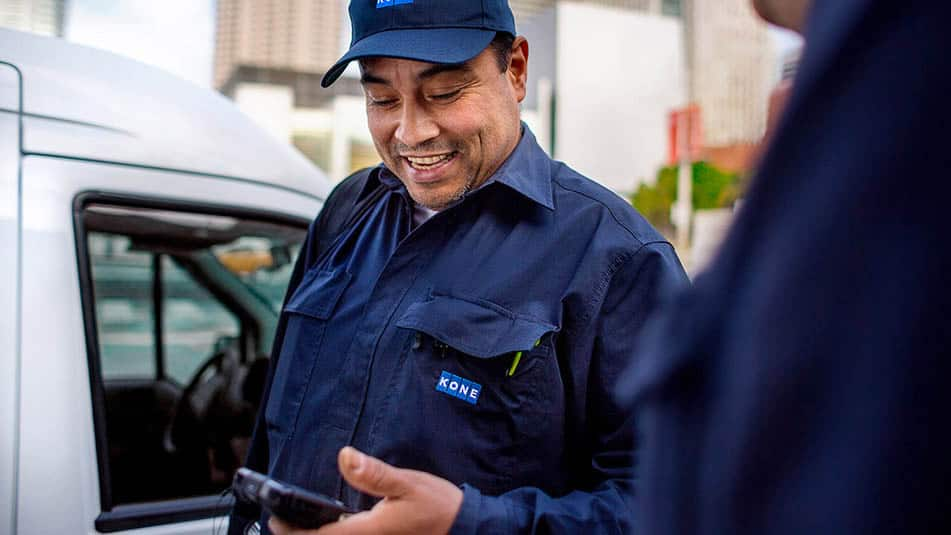 Expert help from skilled technicians
Our service technicians are dedicated and highly trained professionals who keep your elevators, escalators, and doors working smoothly and safely. They receive over 50 hours of technical, safety, customer service, and first aid training every year. Our technicians also have access to our global technical knowledge base, enabling fast problem solving for all brands and types of equipment, and resolving most issues in a single visit.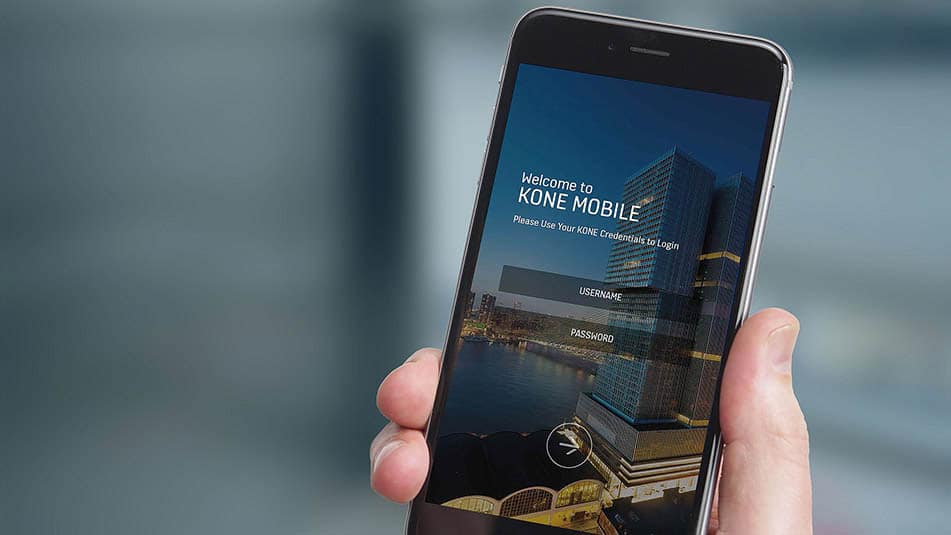 Instant online access to your service data
We keep you up-to-date on our maintenance work progress and schedules. Our KONE Mobile application delivers status updates straight to your phone.
KONE Care Online, our electronic communication and reporting system provides real-time information on the condition of elevators, and escalators including details on repairs and resulting costs.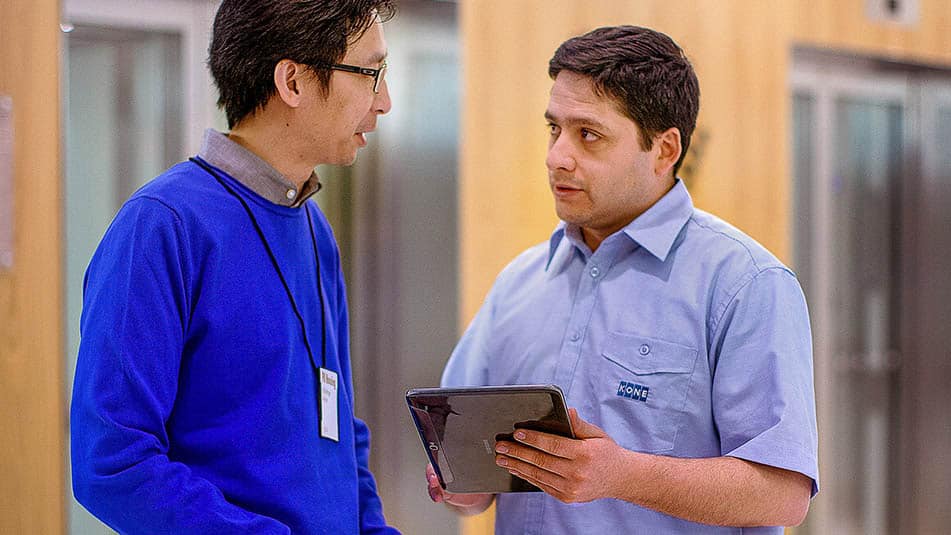 Preventive service that keeps your equipment running at its best
KONE preventive maintenance helps prevent problems before they appear. We maintain your equipment based on its usage, age, and other relevant factors. Your tailored plan ensures that all individual components and systems are serviced at the right time and according to all relevant regulations – no matter the brand.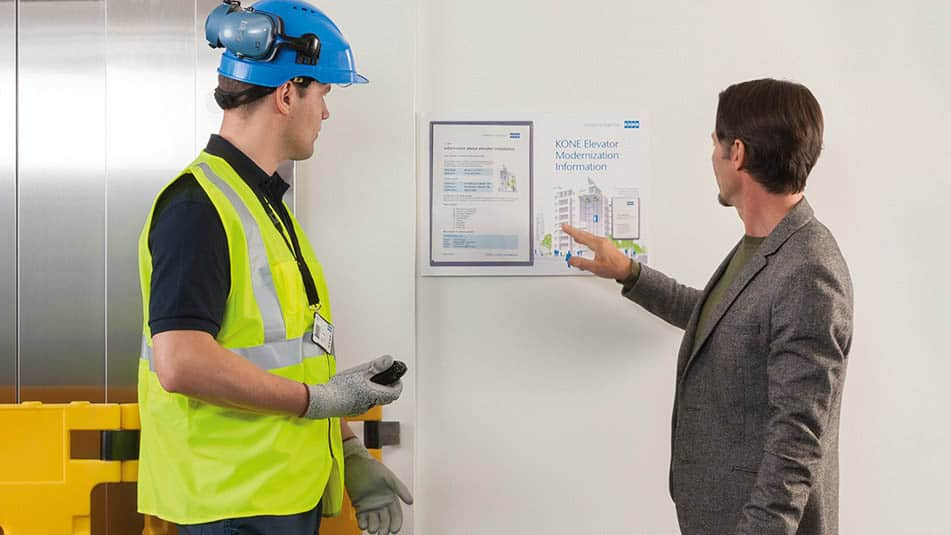 Equipment condition checks that help you plan for the future
In order to keep your equipment safe and running smoothly, we will suggest if repair or modernization is needed based on a condition check.
PUT US TO THE TEST AND LET US MAKE YOU AN OBLIGATION-FREE OFFER