KONE TRANSITMASTER™ 265 HORIZONTAL AUTOWALK
The ideal solutions for managing people flow in the most demanding environments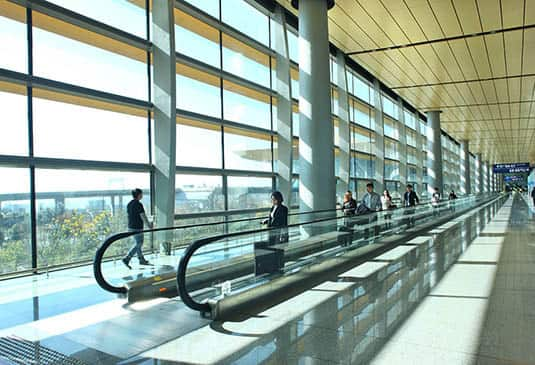 Description
The KONE TransitMaster™ 265 is our autowalk offering primarily targeted towards the infrastructure segment with demanding traffic conditions, such as airports and busy hubs.
Specifications
Operational environment: indoor
Speed: 0.5, 0.65, 0.75 m/s
Inclination: 0-6º
Pallet width: 3' 3 3/8", 3' 11 1/4", 4' 7 1/8" (1000, 1200, 1400 mm)
Safety
Safety is the starting point for every KONE solution. TransitMaster™ 265 conforms to all local and international safety codes.
We provide standard safety features including comb plate impact device switches and emergency stop buttons for passengers.
ECO-EFFICIENCY
Eco-efficient operation (>90 %) motors minimize energy consumption at full speed
Long lasting LED lighting is up to 80% more efficient than fluorescent lighting and lasts up to 10 times longer
Eco-efficient operational modes save energy by slowing down the autowalk completely when traffic is low or non-existent
The lubrication-free pallet chain means no oil, a cleaner autowalk and environment, simpler cleaning, and easier maintenance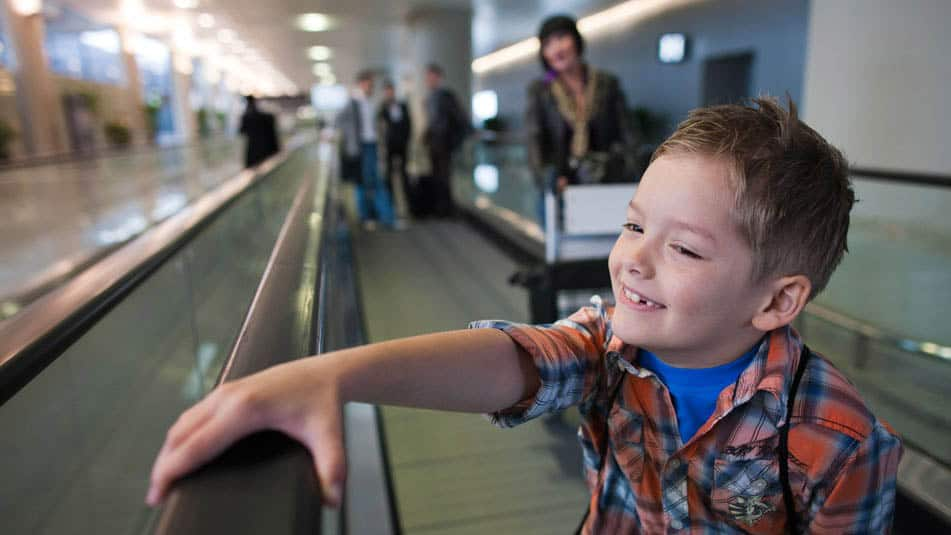 SAFETY ENHANCEMENT
In addition to the standard safety features, we offer optional safety features including:
Traffic signalization solutions and yellow step demarcations for extra visual guidance
Extensive monitoring options such as KONE 24/7 Connected Services, state-of-the-art diagnostic technology and round-the clock monitoring which helps predict problems before they happen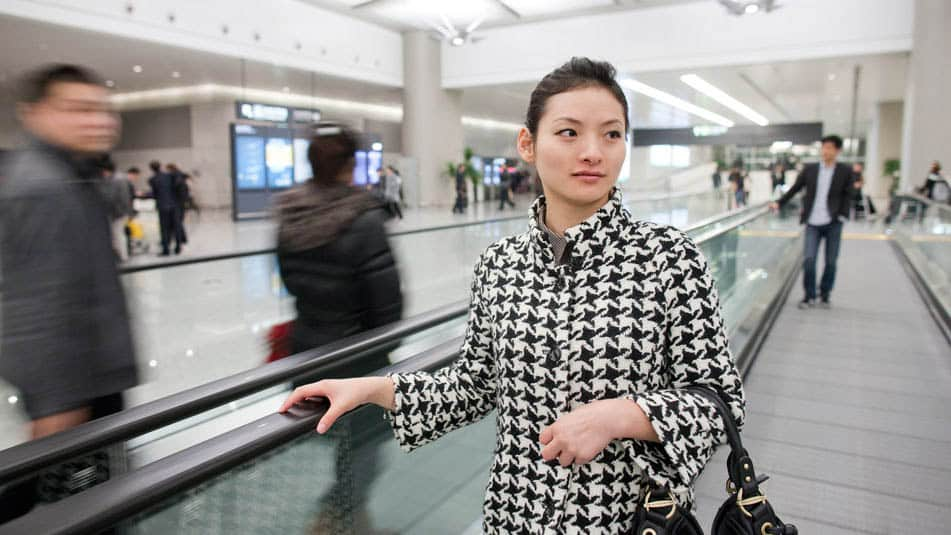 DESIGN
High quality visual design for the best possible user experience:
Wide range of design options to create stunning visual effects and perfectly match your building's architecture

High quality component finishes and a harmonized look and feel throughout the KONE product portfolio
Contact us for a detailed cost estimate
Solutions for different types of buildings
| | | | | | | | |
| --- | --- | --- | --- | --- | --- | --- | --- |
| Product name | Description (+type) | Segment | Maximum rise | Speed | Inclination | Duty cycle | Environment |
| KONE TransitMaster™ 210 | escalator | Retail, office, medical, small airports | 52' 5" ft (16 m) | 100 fpm (0.5 m/s) | 30° | 12 hours/day | Indoor/ outdoor |
| KONE TransitMaster™ 220 | escalator | Stadiums, arenas, airports, light rail, convention centers | 49' 2" ft (15 m) | 100 fpm (0.5 m/s) | 30° | 20 hours/day | Indoor/ outdoor |
| KONE TransitMaster™ 180 | escalator | Infrastructure | 60' 0" ft (18 m) | 100 f/m (0.5 m/s) | 30° | 20-24 hours/day | Indoor/ outdoor |
| KONE TransitMaster 265 | autowalk | Airports and busy hubs | | 0.5m, 0.65m, 0.75m/ s​ | maximum 6° | 20-24 hours/day | Indoor |