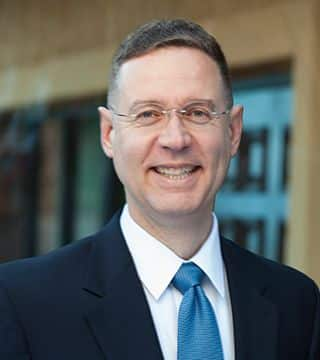 Danilo (Dan) Elez is the senior vice president of service for KONE Americas. In this role, he leads the service and maintenance business in the United States, Canada, and Mexico, while also further developing the service and sales strategy. He also oversees the strategic accounts, industry spare parts, and business process change teams.
Prior to joining KONE, Dan led product and channel management in Latin America for Trane and Thermo King, brands of Ingersoll Rand. His most recent roles were vice president and general manager of Thermo King Latin America and vice president of business development for Trane Global Services.
Over his 20-year career, Dan has led businesses for Ingersoll Rand and Trane in Asia, Europe and the Americas. His efforts have been focused on driving growth and innovation in residential, commercial and industrial businesses with both direct and indirect distribution market strategies.
Dan is a Fulbright scholar and holds his bachelor's degree in industrial engineering and economics from the University of Wisconsin and a master's degree in business administration from the University of Chicago.